10 useful and interesting products for pets from Spartapets.com
The modern world is hard to imagine without ingenious devices not only for people, but also for pets. But why do we need different pet supplies? The answer is very simple - take better care of your pet's health, safety, rest, and also make caring for them easier and more comfortable. Today I have compiled a selection of 10 useful products that pet owners will appreciate.
I bring to your attention a selection of the most useful, unusual and even funny accessories for pets.
An attractive drinker that your pet will love. Due to constant recirculation, the water in it is enriched with oxygen and remains fresh all the time. A favorite will not only enjoy drinking from such a drinking bowl, but also play with a stream of water.
Modern stylish design in the form of a white swan will complement the decor of any apartment.
The drinker resembles the faucet that cats love to drink from.
Running drinking water is naturally attractive to pets.
Replaceable charcoal filter continuously purifies water.
For optimal performance, clean the fountain once a week, change the filter every two to four weeks, and disassemble and clean the pump once a month.
Does your pet love drinking out of the tap? The elegant and practical  Drinking Fountain gives them that same experience.
Drinking water is key to your cats' health, as it keeps furry friends hydrated and helps prevent problems such as urinary tract infections, a common ailment among felines. But sitting water easily collects dust and other impurities, as well as an off-putting taste and odor. Even if you clean and refill water bowls frequently, many cats prefer running water—the sight and sound is more attractive, and it simply tastes better.
Such a soft and cozy bed will please your four-legged friend. She will definitely become his favorite vacation. Suitable for both cats and dogs. The bed does not fade and is not afraid of dirt, it can be machine washed in a delicate mode. On the seller's page, you can find several colors for any interior. Has a positive review and a high rating.
Curled up for the night or just taking a NAP, most Pets will sleep anywhere. But cold hard floors make it difficult to feel comfortable, impair the quality of sleep and increase joint pain, which leads to suboptimal health and behavior.
Give your furry friend comfort with our crib. Our beds have a round design, creating a cozy, protective atmosphere . Pets will feel surrounded by love and warmth, which will allow them to get a truly peaceful night's sleep . The reinforced edge also acts as a headrest, providing additional orthopedic support.
This is where it all starts. At the end of a long day, relax or unwind on the Sparta Pet rug, pillow or bed. Sparta products are lovingly crafted to provide high quality and healthy sleep and relaxation products for your pets.
The comb for cats and dogs will greatly facilitate the care of pets. The comb is intended for combing out excess undercoat during molting in long-haired and short-haired pets. Thanks to the high-quality removal of dead hairs, the molt duration is reduced by 95% - it is enough to use a slicker every 3-4 days for 15 minutes. The brush blade, 65 mm wide, is made of stainless steel, follows the curves of the animal's body, which makes the procedure safe and comfortable. The special structure of the teeth, the length of which is 3 mm, allows the pet to painlessly eliminate the excess undercoat, even in hard-to-reach places, without injuring the healthy pile. For breeds with no or minimal undercoat, the comb will be ineffective. The pet brush is equipped with an ergonomic rubber handle, which reduces stress on the hand and does not slip out of the hand during grooming.
An interesting toy for dogs with a container made of high quality silicone. To make it more interesting for your pet to play with such a toy in the inner container, you can fall asleep. Using a special suction cup, attach it, for example, to the floor so that the pet does not run around the apartment and do not scatter food. Plus, it's not only a toy to play with, but also a great tool for brushing your teeth.
The Sparta dog ball with suction Cup is made from high-quality rubber for biting and chewing, it can also be used to play fetch with dogs. The ball has a hole inside which allows you to attach the included rope or string for throwing and tugging games. The ball's special design of the hole makes it easy to clean and doing your dogs teeth.
To encourage the dog to do more exercise and prevent them from becoming fat and have a healthy body.
Featuring a strong suction base and a thick, braided rope, it is built to withstand any amount of tension caused due to stretching. Our dog teething toy does not snap or come off no matter how hard your dog tugs at it and can handle even aggressive chewers. It gives your dog hours of fun as he/she tries to figure out what this mysterious, super-strong toy is.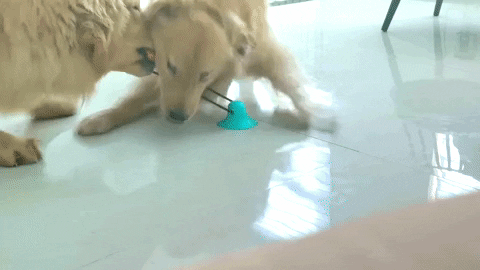 An original backpack-carrier, with which trips to the vet, as well as traveling with a four-legged friend, will become much more comfortable.
This backpack will make the life of your four-legged friend even more colorful. In it you can take your pet on a bus, train or even a plane!
We are bringing out an innovative new product to replace the old fashioned pet carrier. Sparta's Portable Backpack™, lets you take your cat wherever you travel. Durable and water resistant fabric, this backpack is built to last. Designed with mesh windows for air circulation.
Nine-hole design for better air permeability. Oxford cloth material, safe and non-toxic, no need to worry about damage done by clawing or gnawing, ensure cats comfort. Internal fastening buckles can effectively prevent cat from escaping.
Solid ABS plastic material, able to being waterproof and anti-scratch, with a protective film on the surface to prevent surface from being damaged, it can be torn off before use.
With air mesh back, it can absorb sweat and breathe more freely. The wider shoulder belt can relieve the pressure from the backpack and effectively increase the comfort level of human body. Rubber handheld features make travel easier.
A common problem faced by pet owners is ragged chairs, wallpaper, curtains and furniture. A special claw trimmer will help to cope with this problem. It gently and painlessly grinds off a thin layer of the claw, while it works almost silently. With a trimmer, you will not scare your four-footed friend, as with a familiar clipper. Suitable for both cats and dogs.
If your pets are terrified of nail trimming, then we've got you covered. Precisely trim their nails round and smooth, no more worries about over cutting, nasty pains or bleeding. Leave your pet's paws touchably soft and your home safe from scratches.
Revolutionary nail trimmer for your dog or cat. It's the newest and fastest way to keep your pet's nail trim rounded and smooth with no mess!
If your pets are terrified of nail trimming, then we've got you covered. Precisely trim their nails round and smooth, no more worries about over cutting, nasty pains or bleeding. Leave your pet's paws touchably soft and your home safe from scratches.
Reward your dog before & after grinding for encouragement.
An original toy that will entertain your cat, even if you are at work.
Equipped with a laser that automatically moves along the most intricate paths. Your cat will be happy to run after such a "laser mouse", sneak up, jump and somersault.
By playing with this toy, you can increase your cat's happiness, relieve the cat from daily boring anxiety, so that the cat does not develop the habit of destroying family furniture, clothes.
This product is a multi-function electric funny cat, a collection of infrared lights, self-weight balance movement, and the front and rear swings are not in one function, can effectively attract cats.
The product has automatic sensing switch function, cat touch toys, swing before and after the toys, the head of the toy will make infrared light to attract cat care, and simultaneously make a slight chicken. When the toy stops swinging, the infrared funny cat light will stop synchronization
This play has a separate wave of cat, when the toy will make a special sound, you can call the cat, very practical, if the cat is greedy, leaving the owner's sight area, you can use this function to call the cat .
This product uses a self-weight balancing system without power driver, it will move itself after the cat touchs, and it will sway before and after.
Super absorbent diaper mat for pets consists of 3 layers: soft, pleasant to the touch surface made of microfiber is good for moisture permeability and dries quickly, the second layer absorbs well, and the bottom, polyurethane, retains liquid, preventing it from flowing. Moisture is quickly absorbed, the surface remains dry, ensuring protection against leakage. This reusable diaper mat for dogs is ideal for keeping clean in many situations: as litter in litter boxes, in carriers and in the car; for training a puppy to the toilet; delivery in dogs and the postoperative period; as well as when traveling and traveling. Due to its size, it can be used as a temporary household toilet for cats and small dogs. Absorbs unpleasant odors and washes easily. In addition, made of highly durable material, the diaper is resistant to teeth and claws and is ideal for keeping pets litter clean.
Do you still use regular disposable urine pads? Let's face it , they leak everywhere, smell bad every other day, constantly need to be replaced And at the same time they are HARMFUL to the environment and cost you a lot of dollars just because they are disposable.
Great for home care and training of puppies, protection and carrying of boxes during transportation, puppies, incontinence, patients / diabetic dogs, protect furniture and carpets from wool and dirt Pets, lining, enclosures and playpens, placement under the toilet bowls and trays, as well as for traveling with your puppy!
Are you in the country, in a park or forest and you want to let your pet run, but are afraid of losing it? Or is your four-legged friend hyperactive and it is not possible to keep him on a leash while walking? For these cases, we recommend that you buy a smart GPS collar for dogs and cats. For many of us, pets are full-fledged family members and their loss is experienced on an equal basis with the loss of loved ones. A large number of pets are lost every year. You will always be aware of where your pet is walking, and if there is a loss, you will easily find it! It is compact and lightweight and will not cause any problem to wear. Waterproof and suitable for use in a variety of environments.
The safe fence system makes sure that you are aware whether your pet stays around a safe area. You are able to set a safe area, where you think the pet is safe and protected. Use the app to trace safety zones around your yard or favorite park, and get instant alerts when your dog has gone outside those limits.
Automatic feeder for cats and dogs. This useful gadget will definitely appeal to both owners and their favorites. The automatic feeder has received an attractive design that will perfectly fit into any interior. You will be able to independently program the feeding and microphone to leave the house, knowing that your pet will be fed. To attract the attention of the animal, you can save a voice message, it will be played before feeding.
Time and portion programmable: You can feed your pet 4 meals at scheduled times, and everymeals have 1-20 portions control, which can help the pet develop a good eating habit.;
Infrared induction: With infrared smart sensor, when the bowl fills with a certain amount, the machine will stop automatically, preventing food from overflowing.;
Voice recorder: This feeder will allow you to record your voice in 10 second, so it will calling your pet to come and enjoy their meal time with your voice, eliminate the loneliness of pet even you are absent.;
They take up a minimum of space while being very roomy, so when leaving on business, you can be sure that your pet is fed and always has drinking water:
That's all. Happy shopping everyone!